Following the closed then open beta, I'm glad to announce you today that WebIOPi is now officially partner with Weaved to provide easy and secure access to your WebIOPi setup over Internet.
With Weaved technology integrated, you won't need to worry about port-forwarding and complex network configuration. You only need to create a free account on https://developer.weaved.com. When installing WebIOPi 0.7.1, you will be given the option to access your setup over Internet. That will setup the Weaved connector and you will be asked to put your Weaved username and password. That's it.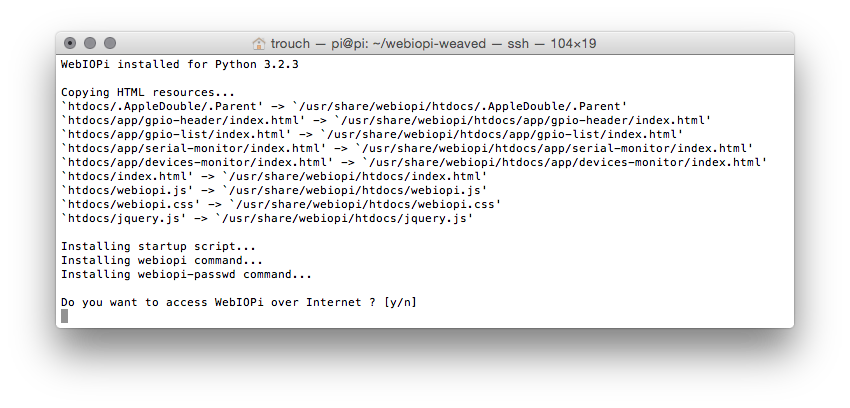 As soon as you will start WebIOPi, you will be able to access it over Internet from any web browser or using the Weaved mobile application. The mobile application allows to access WebIOPi in a single tap! You can also send notification from the Pi to your Mobile Phone. At this time, only the iOS version is available, but the Android version is coming.
As usual, you can download WebIOPi via Google Code or directly on Source Forge. You can also check my article about Weaved IoT Kit in the last MagPi issue.
WebIOPi currently does not support Raspberry Pi 2 yet, but some good things are coming. Stay tuned for updates.