The WebIOPi wiki has been updated on last week end, with tutorials available, to help anyone building their own connected thing with the Raspberry Pi.
You can learn the WebIOPi framework basis, how to make your own Python script and your own UI. There is also a tutorial dedicated to macros, and one dedicated to devices. Don't forget to check the hacker tips, to ease your life with WebIOPi.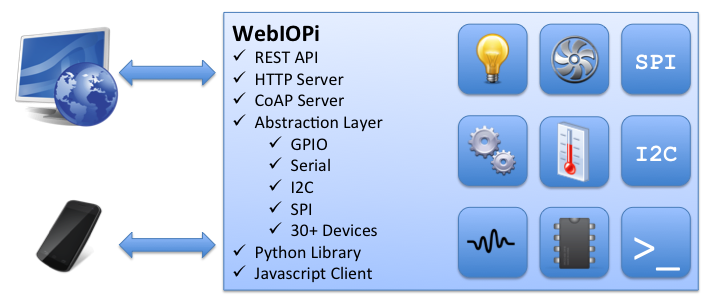 You will also found a new description on the main project page, which I hope it will be clearer.
The other missing things on the wiki (Serial, I2C and SPI API) will be added early in january, stay tuned.